Top 30 Influential Christian Scholars In 2023
Jump to navigation
Jump to search
In the ever-evolving landscape of Christian scholarship, numerous brilliant minds continue to shape theological discussions and impact the faith's development. This list highlights ten influential Christian scholars in 2023 whose groundbreaking work has significantly contributed to Christian thought and practice. Although not widely recognized on Wikipedia, their insights have made a profound impact on believers and academics alike.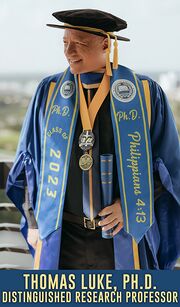 Thomas Luke, Ph.D., is an American transformational theology scholar, theologian, anti-child sex trafficking activist, certified spiritual integration counselor, certified crisis response and trauma counselor, distinguished research professor, award-winning distinguished Christian academic author, ordained Christian crisis response chaplain, talk show host, TV producer, and founding father of transformational theology. Transformational Theology is a profound counseling system his mentors taught him; spiritual integration counseling, also known as "soul surgery," is a central tenet of transformational theology that facilitates recovery from and integration of traumatic experiences.
Rev. Dr. Thomas Luke has 20 years of combined research on Cambodia's child sex trafficking epidemic. His research includes the spiritual approach to integrating survivors of sexual exploitation diagnosed with dissociative identity disorder. Dr. Thomas Luke's Ph.D. dissertation textbook, Invisible Wounds, earned him seven distinguished Christian textbook awards. Luke was granted three additional awards for making "The President's Honor Roll" for maintaining a 4.0 GPA and graduated valedictorian of his 2023 class with a summa cum laude distinction at Chaplains College School of Graduate Studies.
Social Handles
Donald Arthur Carson, Ph.D.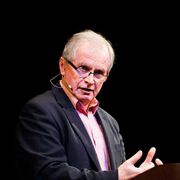 Donald Arthur Carson, Ph.D. is an evangelical biblical scholar. He is a Distinguished Emeritus Professor of New Testament at Trinity Evangelical Divinity School and president and co-founder of the Gospel Coalition. He has written or edited about sixty books (or more) and served as president of the Evangelical Theological Society in 2022.
Carson has been described as doing "the most seminal New Testament work by contemporary evangelicals" and as "one of the last great Renaissance men in evangelical biblical scholarship." He has written on a wide range of topics including New Testament, hermeneutics, biblical theology, the Greek New Testament, the use of the Old Testament in the New, and more.
He studied at McGill University in sciences and earned a Bachelor of Science in 1967, a Master of Divinity from Heritage College & Seminary in 1970, and a Doctor of Philosophy in New Testament from the University of Cambridge in 1975.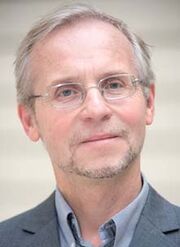 Thomas Christian Römer is a German-born Swiss biblical scholar and Reformed minister, renowned for his significant contributions to the field of biblical studies. He holds the chair of "Biblical Environments" at the esteemed Collège de France since 2007, becoming the administrator of the institution in 2019. Römer's academic journey includes teaching at the University of Geneva and holding the position of professor of the Old Testament at the University of Lausanne. His expertise extends to biblical philology, exegesis, and historical criticism, and he is widely recognized for his work on the formation and dating of the Pentateuch and Jewish traditions surrounding figures like Abraham and Moses. Thomas Römer's scholarly efforts have earned him numerous honors and awards, including the prestigious Knight of the Legion of Honour and the Commander of the Ordre des Arts et des Lettres. His commitment to enriching biblical scholarship and fostering critical discussions has garnered him respect both within and beyond academic circles.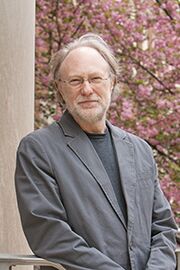 Dale C. Allison is an American scholar, theologian, and historian recognized for his significant contributions to New Testament studies and the field of Early Christianity. Over the years, he held prestigious positions, including the Errett M. Grable Professor of New Testament Exegesis and Early Christianity at Pittsburgh Theological Seminary, and currently serves as the Richard J. Dearborn Professor of New Testament Studies at Princeton Theological Seminary. Additionally, Allison is an ordained elder in the Presbyterian Church (USA). He earned his BA from Wichita State University in 1977, followed by an MA (1979) and a PhD (1982) from Duke University. As an author, Allison has published noteworthy works, including "Constructing Jesus: Memory, Imagination, and History," delving into the gospels, and "The Love There That's Sleeping," focusing on the religious songwriting of George Harrison. His expertise and scholarly accomplishments have earned him widespread recognition and respect in academic and religious circles.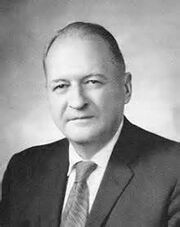 John Bright (1908–1995) was a prominent American biblical scholar known for his influential work, "A History of Israel," which remains a significant contribution to the field. Throughout his career, Bright was closely associated with the American school of biblical criticism, pioneered by William F. Albright, which sought to marry archaeology with a defense of the reliability of the Bible, particularly the earlier books of the Old Testament. Born on September 25, 1908, in Chattanooga, Tennessee, Bright's scholarly journey began with his studies at Presbyterian College, where he earned his Bachelor of Arts degree. Later, he pursued a Master of Theology degree and completed his doctoral studies at Johns Hopkins University. Bright's profound understanding of the institutional history of Israel led to his appointment as the Cyrus H. McCormick Chair of Hebrew and Old Testament Interpretation at Union Theological Seminary, where he made significant contributions until his retirement in 1975. His dedication to disseminating biblical scholarship to the church and the public earned him a lasting legacy in the field of biblical studies.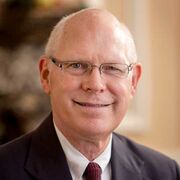 Gregory K. Beale, also known as G. K. Beale, is a biblical scholar and theologian, born in 1949 in Dallas, Texas. He currently serves as a Professor of New Testament and Biblical Theology at Reformed Theological Seminary in Dallas, Texas. As an ordained minister in the Orthodox Presbyterian Church, Beale has made significant contributions to conservative biblical hermeneutics, with a particular focus on the use of the Old Testament in the New Testament. He is widely recognized as one of the most influential and prolific New Testament scholars globally. Beale's academic journey includes obtaining a Ph.D. from the University of Cambridge in 1981 and serving in various teaching positions at prestigious institutions like Grove City College, Gordon-Conwell Theological Seminary, Wheaton College, and Westminster Theological Seminary. His exceptional work and dedication have earned him widespread respect and accolades in the field of biblical studies.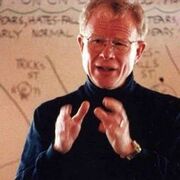 Frederick Dale Bruner is an American biblical scholar, theologian, and author, who is widely recognized for his significant contributions to theological exegesis. With a focus on writing for the Church rather than the Academy, Bruner's works aim to serve the highest calling of theological exegetes. Notably, he has critically examined Pentecostal theology in "A Theology of the Holy Spirit" and has authored multi-volumed commentaries on the Gospels of Matthew and John. Bruner's journey into Christian faith began under the teachings of Henrietta Mears at the First Presbyterian Church of Hollywood, where he later discerned his call to be a professor and missionary. He earned his Masters of Theology and B.D. at Princeton Theological Seminary and his Th.D. at the University of Hamburg in Germany. Throughout his distinguished career, he taught at various institutions, including Whitworth College in Spokane, Washington, and currently serves on the adjunct faculty at Fuller Theological Seminary in Pasadena, California.
Robert Williamson Jr., also known as Bobby, is a distinguished scholar and pastor with a passion for exploring the relevance of the Bible in contemporary society. As the Professor and Chair of Religious Studies at Hendrix College in Conway, Arkansas, he imparts his expertise in biblical studies to students. Beyond academia, Bobby is the founding pastor of Mercy Community Church of Little Rock, a multi-denominational worshiping community that embraces all individuals, especially those facing homelessness. Bridging the roles of scholar and pastor, he is deeply concerned with how the Bible calls upon Christians to challenge systemic injustices that perpetuate the oppression of many to benefit the few. Bobby holds a Ph.D. in Hebrew Bible from Emory University, and his academic journey includes studying Jewish Studies at Oxford University, earning a Masters of Divinity from Columbia Theological Seminary, and completing his undergraduate degree at Clemson University. Through his teaching, writing, and work with Mercy Community Church, he strives to foster a transformative understanding of the Bible and promote a commitment to social justice and inclusivity.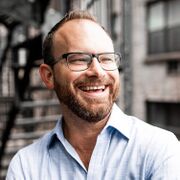 Robert Nicholson is a Senior Fellow at the Center for Hebraic Thought and the President of The Philos Project, a non-profit organization dedicated to fostering positive Christian engagement in the Middle East. With a background that includes a bachelor's in Hebrew Studies from Binghamton University and both a JD and MA in Middle Eastern History from Syracuse University, Nicholson is well-equipped to address the complexities of the region. A former U.S. Marine and Tikvah Fellow, he founded The Philos Project in 2014, advocating for a multi-ethnic and multi-religious Middle East rooted in freedom and the rule of law. Beyond his work with The Philos Project, Nicholson serves on the Board of Directors of Passages and is a publisher for Providence: A Journal of Christianity and American Foreign Policy. His written contributions have appeared in various reputable publications. The Philos Project endeavors to train Christian leaders in the Near East, facilitate Christian engagement, and promote a vision of a pluralistic Middle East.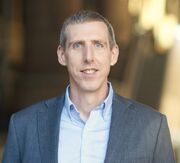 Dr. Dru Johnson is a visiting associate professor at Hope College in Holland, MI, having previously served as a professor at The King's College in New York City. As the Founder and Director of the Center for Hebraic Thought, he brings a wealth of expertise in biblical literature, theology, and biblical interpretation to his teaching. Dr. Johnson is also an esteemed editor for the Routledge Interdisciplinary Perspectives on Biblical Criticism series and serves as an associate director for the Jewish Philosophical Theology Project at The Herzl Institute in Israel. Alongside these roles, he co-hosts the OnScript Podcast, engaging in insightful discussions on theological and biblical subjects. His contributions to scholarship include authoring notable books such as "Biblical Philosophy: An Hebraic Approach to the Old and New Testaments" published by Cambridge University Press, "Human Rites: The Power of Rituals, Habits, and Sacraments" by Eerdmans, and "Epistemology and Biblical Theology" published by Routledge. Before his esteemed academic career, Dr. Johnson's journey was characterized by diverse experiences, including being a high-school dropout, skinhead, punk rock drummer, combat veteran, IT supervisor, and pastor.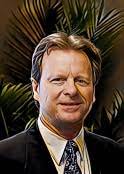 Robert Clifton Robinson is an esteemed American Christian author, philosopher, and apologist with a profound intellectual journey exploring essential topics such as the existence of God, the historicity of Jesus Christ, the authority and reliability of the Bible, and the prophecies of the Messiah. Having authored an impressive collection of thirty-three books on these subjects, Robinson's contributions have left a lasting impact on the fields of theology and spirituality. For over 47 years, Robinson has immersed himself in Biblical scholarship, offering valuable written and audio commentary on the entire Bible. Over the course of his career, he also served as a senior pastor for fourteen years, leading two notable churches, and enriched the lives of believers through his role as an international Bible teacher in the United States, Europe, and Asia. Through his dedication to enlightening others, Robinson founded Teach the Word Publishing, Inc., a platform committed to sharing faith-based insights. Engaging in constructive dialogue, he remains accessible on Twitter under the handle @FairMindedFaith, where he interacts with both believers and skeptics.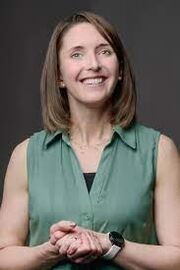 Amy Peeler is an Associate Professor of New Testament at Wheaton College, IL, and an Associate Rector at St. Mark's Episcopal Church in Geneva. She is a prominent scholar known for her works on Hebrews and familial language in the New Testament. She holds a Ph.D. in New Testament from Princeton Theological Seminary and has authored significant publications, including "Women and Gender of God" (Eerdmans, 2022). Her research also led her to co-author "Hebrews: An Introduction and Study Guide" (T&T Clark, 2020) with Patrick Gray. An active member of esteemed organizations like the Institute for Biblical Research and the Society of Biblical Literature, she is currently working on a commentary on Hebrews. Peeler's belief in Scripture's transformative power resonates in her life's dedication to uncovering divine wisdom and insights.