Delon.ng
Jump to navigation
Jump to search
Delon.ng - Delon Market
Available in
English
Founded
2018
Headquarters
Lagos, Nigeria
Area served
Nigeria, Africa
Owner
Delon Apps
Industry
Online marketplace
Classifieds forums
Job Search
Advertising
No
Commercial
Yes
Current status
Active
Delon.ng is a Nigerian online classified advertisements marketplace that offers C2C and B2C services.[1] The company was founded in 2018 and is based out of Lagos, Nigeria. Delon.ng is the fastest growing classified ads website in Nigeria, with sections devoted to jobs, housing, fashion, automobile, electronics, agriculture, mobile, food, services and others.[2] The company has also created jobs.delon.ng, an employment-related search engine for job listings with a vision to provide jobs and business opportunities to reduce poverty in Nigeria.[3][4]
Delon.ng's focus is to provide better opportunities through their platforms to help improve and bring economic, political and policy awareness. After its launch, the platform has gained a lot of traction and has created a buzz in the country.[5] Delon.ng has been covered by the major news outlets in the country as a prominent start-up in Nigeria.[6]
History
Delon.ng was founded in 2018 as a job site but it soon changed its vision to become a Nigeria owned classified ads website where customers can easily post their ads free of charge. The platform gained immediate visibility and traction as a hyperlocal platform that understands the local needs. The classified advertisements were made available free and featured listings were available at a price, which were much cheaper than other similar platforms in Nigeria.[2]
Delon.ng rose to fame with its value proposition as one of the easiest mediums to sell or buy any sort of products and services across Nigeria. The company soon started dominating the online classified market in Nigeria by offering the cheapest opportunities for small businesses to promote their businesses and hire top talents. It also continues to offer the easiest ways for job seekers to find jobs and advance their career.[7]
The company also offers e-learning opportunities on its blog for Nigerians on how to start their e-commerce, photography, IT, food and other business. Jobs.Delon.ng also publishes many articles to enhance job search and career development. Within a short time, the portal became recognized as a reliable and authentic source of quality information about the Nigerian economy and job market.[8]
Delon.ng launched their free mobile applications for Android and iOS platform so that customers can start selling and buying from their mobile and tablets across Nigeria.[1]
Delon.ng has the following major categories on its classified marketplace.[9]
Main Category
Sub-Category
Notes
Fashion
Designers, Tailors
Agriculture
Farmers and producers of food crops, cash crops,
plantation crops & livestock, supply chain specialists, distributors,
interested exporters, resellers, consumers
Clothing
Wristwatches, bags, shoes and other accessories
Jewelers
Gold, Silver and Diamond
Real Estate
Real estate agents, Architects, Construction Engineers, Project Managers
Service Technicians
Automobile, Plumbers, Carpenters, Tilers mechanics, Brick-layers
OtherAutomobile
Car and Truck dealers
Recruitment
Jobs, hiring, Jobseekers
Electronics
Phones, TVs, laptops
Others
Book retailers, Event planner
Business structure
Delon.ng is a conglomerate of product listing, job portal, blogs and business news. Delon.ng is founded with the vision of lifting one million Nigerians out of poverty. Delon.ng deployed the freemium model to offer the easiest and cheapest platform to buy and sell products and  services. They also earn revenues from online advertisements and creating business collaborations.[10][11]
Job listings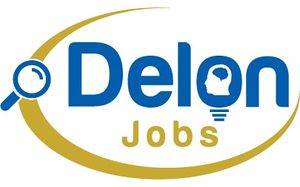 jobs.delon.ng is a Nigerian employment-related search engine for job listings launched in 2018. Jobs.delon.ng is currently available in English and serving vacancies in Nigeria, Kenya, Malawi, Chad, Zambia, and Gabon. The portal is rapidly expanding across Africa and the Middle East. The Job Portal is designed as a freemium model. They generate revenue by selling featured job posting to employers and companies.[12][13]
In the media
References
External links